Home Security Systems in Houston, TX
Nothing is more important to you than the safety and security of your family, home, and possessions. We install USA made equipment to provide you the best Security Solutions in the market. Our reliable components combine intrusion with fire protection, giving you confidence that you've provided a high level of personal security for your family and home. To learn more and order now, fill out our contact form or call us @ 281-204-2616.
Home Security Systems Products:
Touchscreen Keypads
Although our products include sophisticated security measures, they're surprisingly easy to use. Our keypads, for instance, are so simple, even your children will have no trouble with their basic system operation. Our newest Graphic Touchscreen Keypads™, which combine a graphical 5-inch, full-color touchscreen and security-system operation with all of the popular features and simplicity that you want in a keypad, such as local weather, a scrollable carousel menu, one-touch arming, and other interactive features.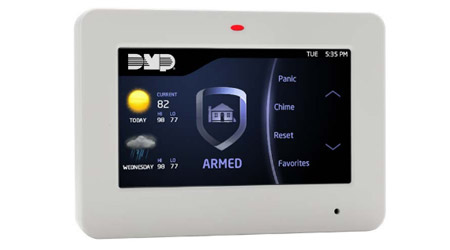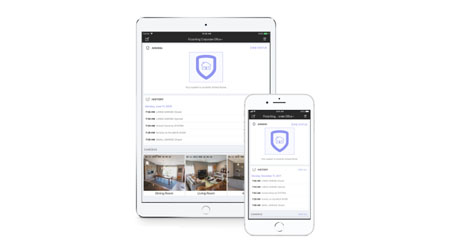 False Alarm Reduction with Virtual Keypad App
Alif home security systems are also designed with "Is This a False Alarm?", another distinctive feature. With most systems, when you turn off the alarm you turn off the entire system, dropping the protection. Our systems allow you to silence the original alarm but continue to monitor your doors, windows, and motion detectors so if necessary, you can easily confirm that there's been an intrusion. Even when silenced, the keypad illumination changes color to red to signal an intrusion.
You will appreciate the ability to control your systems with an app from anywhere in your home, or while you are away from home. With the Virtual Keypad App, you can control your security systems remotely, as well as control other devices such as locks, lights, thermostats and MORE!
Order your Alif Security
System today
Get a FREE Quote
Fill out the form and Alif Security will call you about Alif Security offers.